The Care You Deserve
Authentic healing with Connection, Compassion, and Empathy. No judgment!
About
Welcome
Hello, I'm MC! I started private practice during the twin pandemics of Covid-19 and civil unrest with a desire to offer skills and a listening ear to support folks with toxic stress and trauma. You have the right to feel good in your mind, body, and emotions. It will be my pleasure to go on this journey with you. As a Licensed Clinical Mental Health Counselor, I hold certifications in ACE's (Adverse Childhood Experiences), and the Racial Equity Institute (REI). In addition, I am a certified Senior Resilience Educator and Senior Implementation Specialist with the non-profit Resources for Resilience. Recently, I have become a Brainspotting practitioner. My goal is to connect with you and create a brave space, as we walk together toward healing, balance, and peace.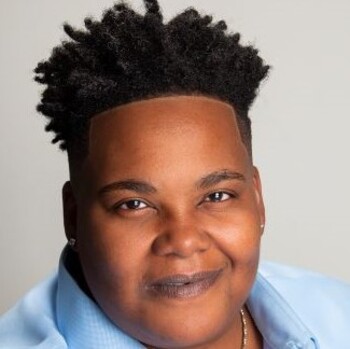 "MC" Ellis
LCMHC, Brainspotting practitioner
Services
Mental Wellness Check In's
LGBTQIA+
Spirituality and Religion
Work Stress
Trauma
Anxiety
Family Conflict
ADD/ADHD
Prejudice/Discrimination
Depression
Research Focus Groups
Coping Skills
Resiliency Tools
Approaches
Brainspotting
Integrative Therapy
Expressive Arts
Christian Counseling
Trauma Focused
Cognitive Behavioral Therapy (CBT)
Insurance Accepted
Not accepting Insurance-Self Pay Only
Fees
Sliding Scale: $50 - $100
Testimonials
"I worked with MC for 5 yrs. She is a phenomenal counselor and consummate professional helping clients find resolution with empathy, a safe non-judgmental space, utilizes creative therapeutic interventions well and infuses resiliency & spirituality in her work."

Noréal Armstrong, Ph.D., LCMHCS, NCC, LPCS (TX), LCDC (TX)
"Because MC's work, I am able to reevaluate some of my choices! I have the freedom to express myself without feeling judged or less than. Oh! She gives homework. Do not let that scare you from seeking therapy! It's necessary for accountability! "

Regina B.
"As an African-American, it's critical to wrestle with trauma and the issues which we have held inside for decades and generations! I find my time with MC Counseling & Consulting to be invaluable! After each session, I feel a sense of freedom, you can feel too!"

Regina B.
Location
All therapy sessions are currently virtual.